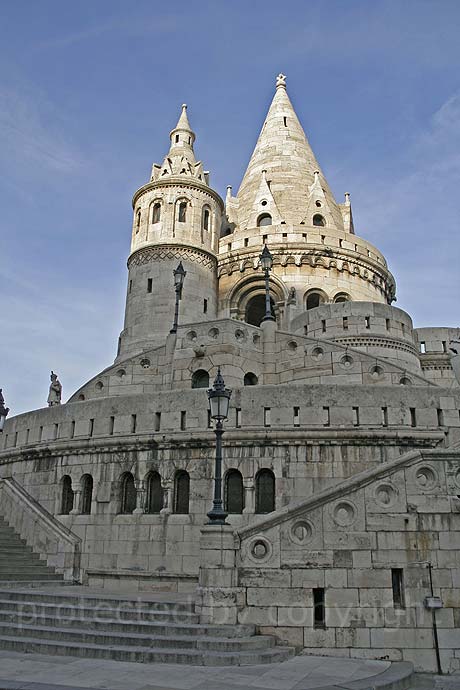 Fisherman's Bastion in Budapest
Some tend to believe the Fisherman's Bastion is, next to the Budapest Citadel, one of the best lookouts in Budapest, offering stunning panoramic views of the city. This is due to the fact the bastion, a building highly appreciated for its architectural virtues, is located in a hilly region within the Buda Castle district, close to the bank of the Danube and to the Church of Mathias.
Tourists who visit the bastion can admire a wide range of attractions, such as the Hungarian Parliament building, the Basilica of Saint Stephen, as well as Margaret Island.
Built between 1890 and 1905, a period when restoration works were being simultaneously carried out at the Church of Matthias, the bastion stands out by its seven towers said to symbolize the leaders of seven Hungarian tribes. The combination of Neo-Gothic and Neo-Renaissance elements has resulted in one of the most prized architectural gems of Budapest, which seems to have been clipped from a fairytale. The fortress-like look of the bastion is basically decorative, since the structure was never used to military purposes.
Its name comes from a former fishermen community that used to live in the region, as well as from the fish market which was held here during the Middle Ages.
Name:

Fisherman's Bastion (Halaszbastya)

Address:

5, Szentharomsag ter, 1014, Budapest, Hungary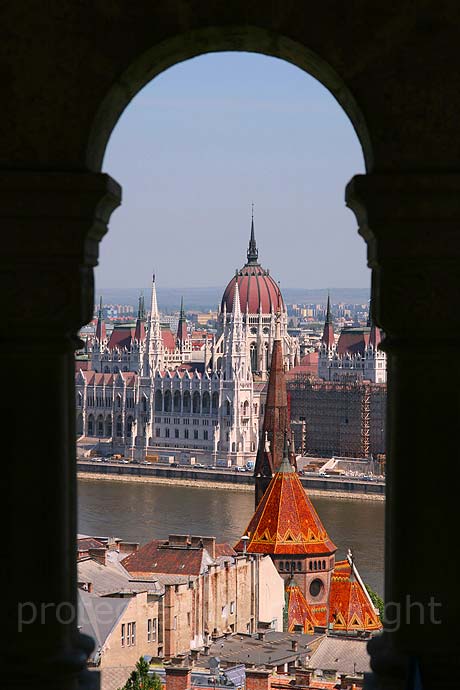 Parliament view from the Fisherman's Bastion