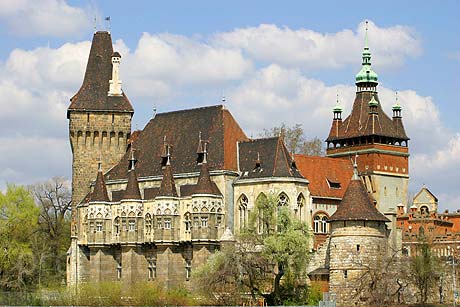 Vajdahunyad Castle
The Vajdahunyad Castle of Budapest was built, in its present form, no sooner that 1908. However, the original edifice was completed in 1896.
Located in the City Park, the Vajdahunyad Castle was erected in order to serve as exhibition gallery for the so-called Millennial Exhibition organized in 1896. The hastiness of the project determined the authorities to build the castle from wood and card.
The architect commissioned to design the edifice was the so-called Ignac Alpar. He combined several architectural styles, such as the Gothic, the Renaissance, the Baroque, as well as the Roman style, the purpose being to showcase to visitors the architectural styles embodied by monumental edifices erected throughout the territory of historical Hungary.
In honoring the contribution of Ignac Alpar, a statue rendering him was placed within the castle. Another important statue refers to the one representing Anonymus (most likely, King Bela's chronicler).
The popularity of the venue and the perishable nature of the materials the castle was made of led the authorities to have it reconstructed, following the initial architectural guidelines but using stone as construction material this time. The moat surrounding the castle, as well as the bridges over this moat, separate the edifice from the surrounding landscape, giving it an air of otherworldliness.
As from 1897, the castle has been sheltering the Museum of Hungarian Agriculture, the largest museum of agriculture in Europe.
Name:

Vajdahunyad Castle (Vajdahunyad Var)

Address:

Vajdahunyad setany, 1146, Budapest, Hungary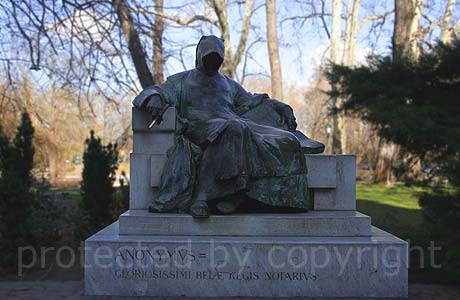 Statue of Anonymous in front of the Vajdahunyad Castle